Well, not me personally. I didn't receive negative feedback.
But we've had negative feedback related to a couple of issues with the services we provide.
The truth is, the state of how I acquired the gym in January 2016 just 8 months ago was a right mess and it's cost us over £40k to get it to what it looks like now.
– The building itself was a mess.
– There was damp, fungus and mushrooms in the changing rooms.
– The showers were moldy and leaked so the walls behind were soaking wet.
– In the gym itself, the walls were smashed, cracked and had holes in from severe wear and tear but mainly lack of respect from certain gym users.
–  The electrics were broken – meaning half of the light bulbs were popped. If they were replaced they'd just pop again.
– The place never had a lick of paint for 6 years of wear and tear.
– I had issues with staff cover for classes resulting in classes being called off.
– I had teething issues getting started with the takeover of the facilities from the previous owner.
– I had negative feedback from the classes because people just weren't enjoying them.
So the only option I had was to knuckle down and put in and secure a large sum of investment to sort the place out, AND FAST, or the business would have gone down the pan in the first 6 months.
Letting it go down the pan is not how I'm made.
Now the point of this post is to display the work that has been done in the last 6 months to rectify the issues.
The feedback we get now is always positive. Everything I hear now is good, I still have further plans and by no means is the investment finished, but the major issues have been FIXED!
The Men's changing rooms were upgraded, old leaky showers knocked down and new larger, more powerful ones were built. Non-leaky and all freshly sealed. Still basic changing rooms, but everything you need and probably the most refreshing shower you'll ever have. Perfect for after a tough workout.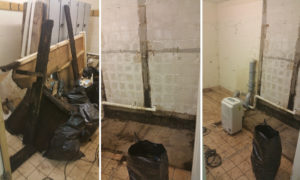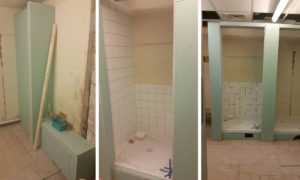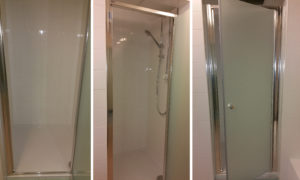 The Shower Cubicles & Changing Rooms FINISHED! Standard & Basic, but Clean and Well Maintained!


The lights and electrics have all been ripped out and new modern cool white energy efficient gym lighting installed which brought the place to life. As I acquired the gym in Blaydon at St Thomas More School, the lights were deemed unsafe when tested for the reason the bulbs kept popping so we ripped them out and rewired the whole place.
Made everything brighter, vibrant and wakes you right up when you walk in. Exactly what you want to get you ready for the workout… And it's actually safe now…
Before… More than half the tubes where burst…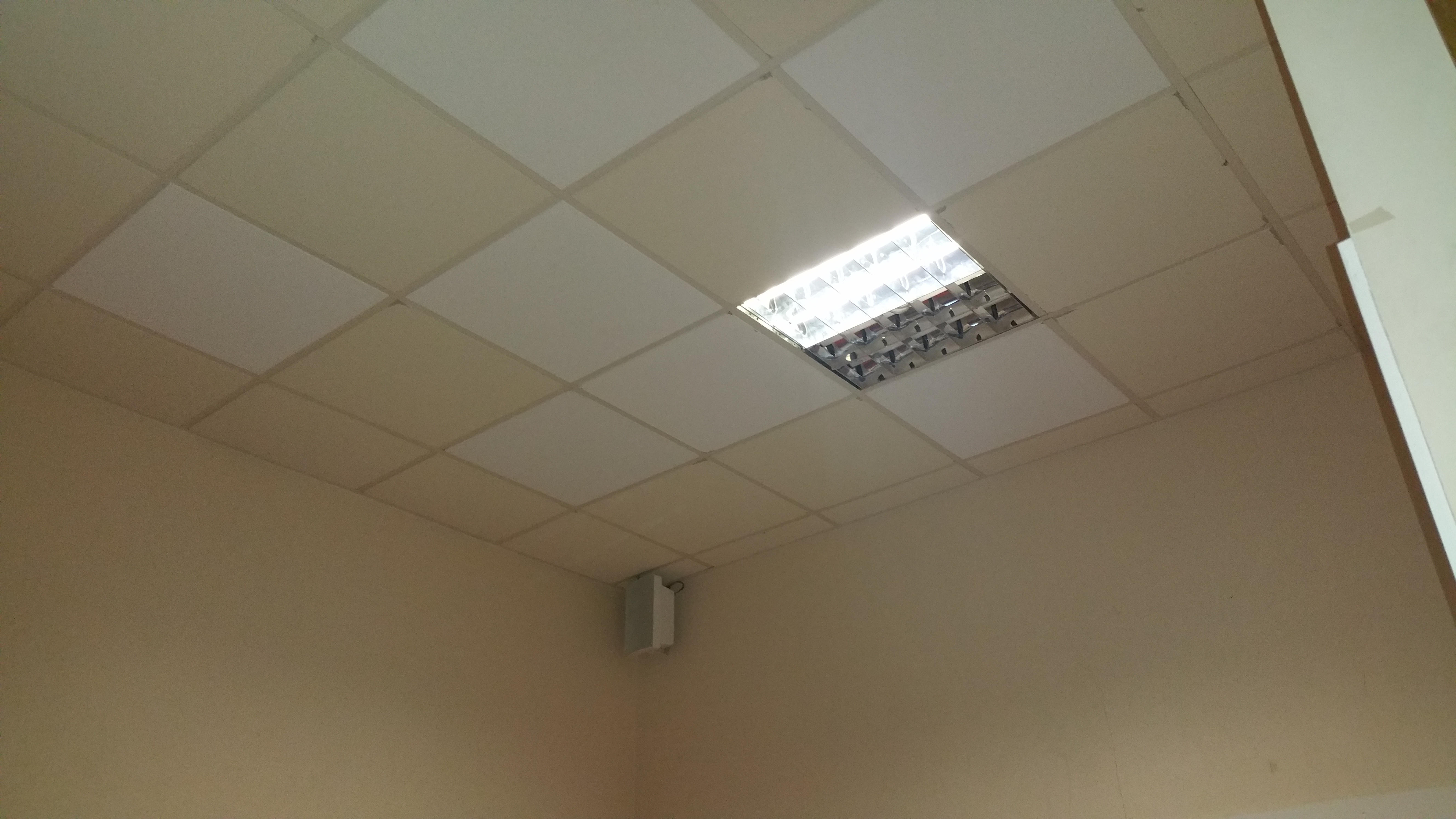 Before… none energy efficient bulbs, but half of them didn't work…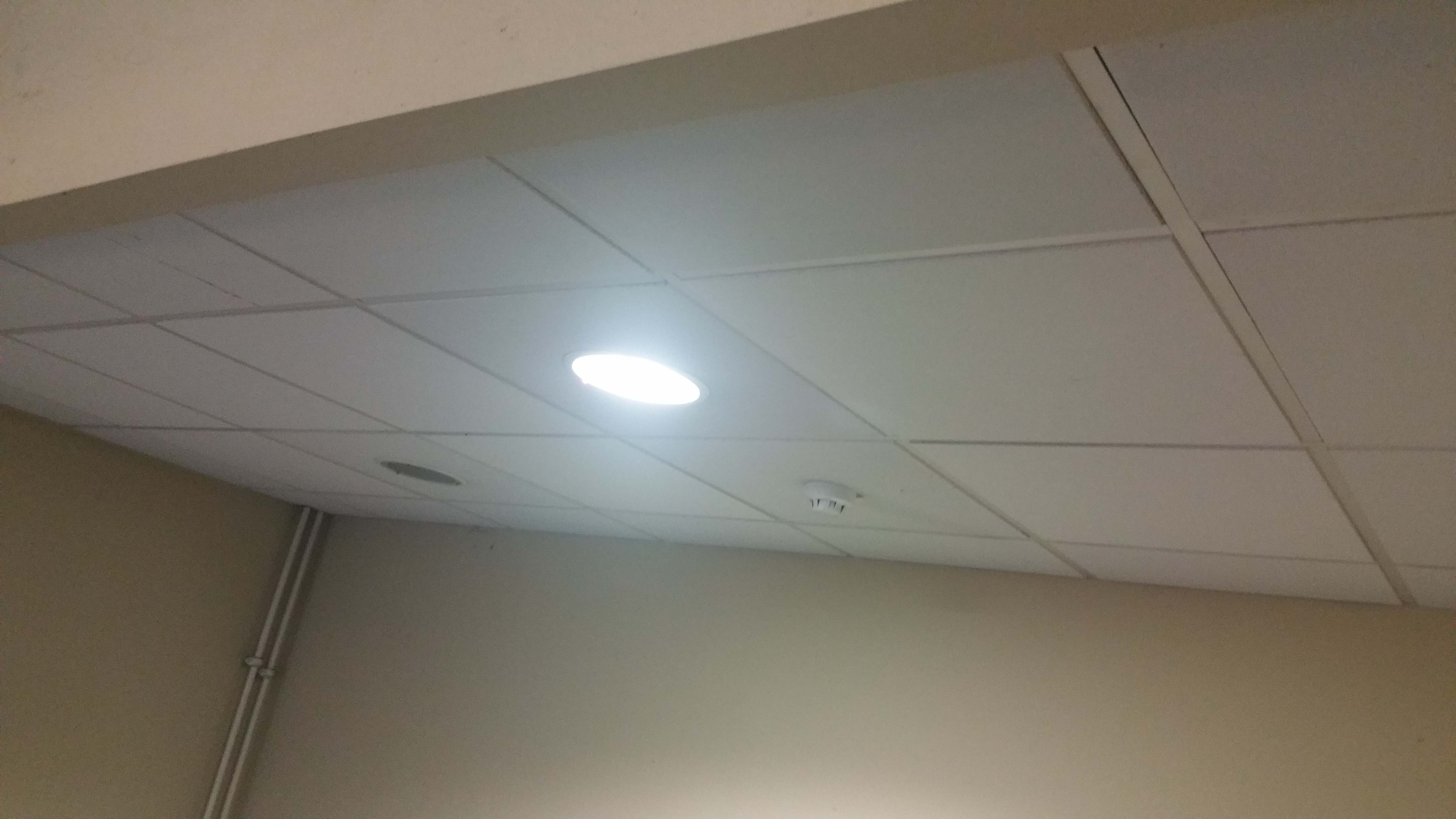 After…. Fully re-wired and lights all replaced. It's now more modern, brighter and looks so much better…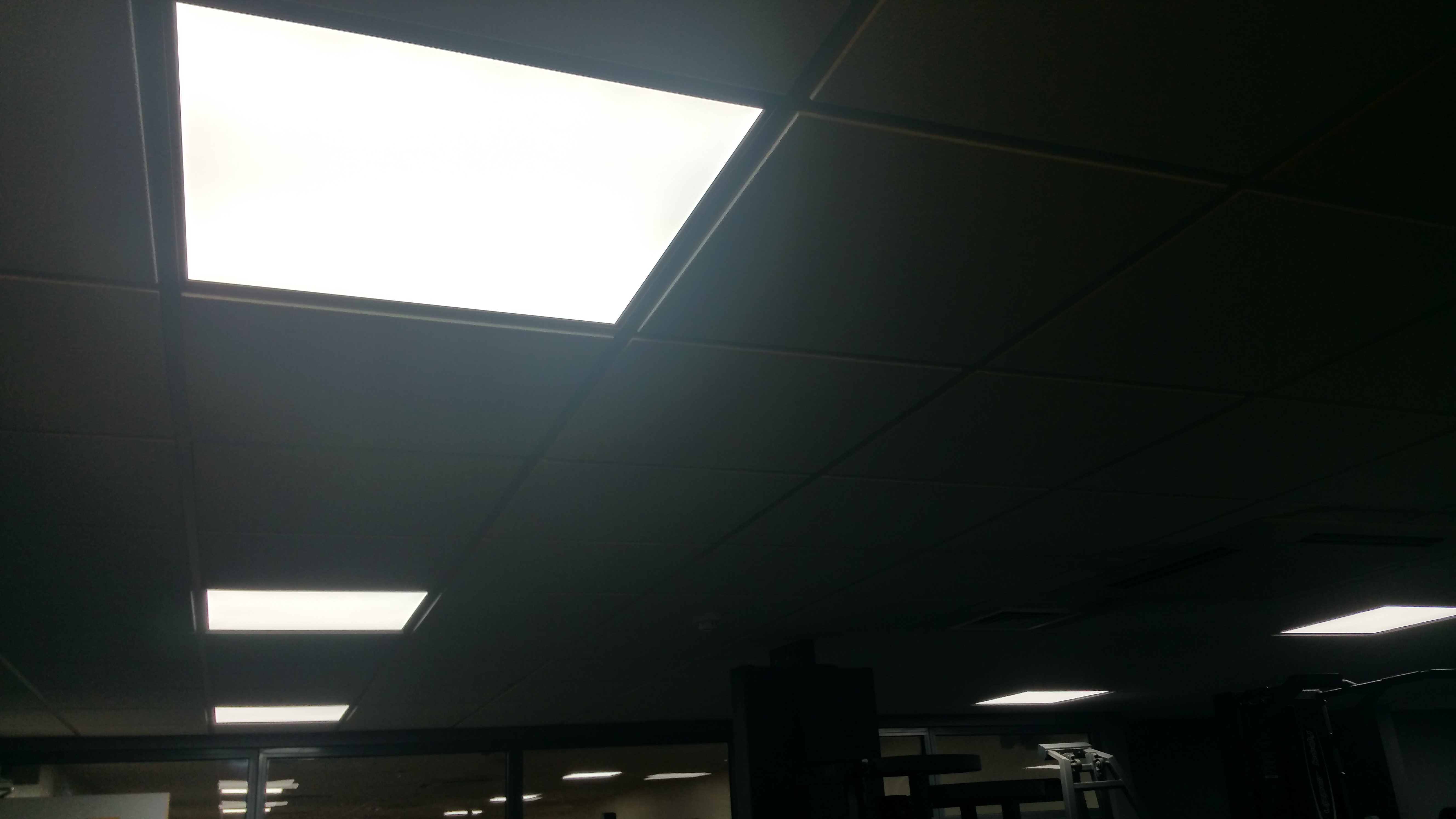 The disabled toilet area which was next door to the leaky men's shower room was HORRIBLE. Mould, fungus, mushrooms again, dull, smelly. So I went in and ripped the door frames off, ripped up the floor, took out the sink, the user hand rails literally everything. Stripped it back to the bare brick.
Re-rendered the walls with fresh plaster once they were dried out. New floor, new door frames, new sink, new mirror, new hand rails, new hand dryer, new soap dispenser, new loo roll holder and then give it a fresh lick of paint.
Before… Absolute disgrace. Left for so long. Neglected for years.
One of the corridors was rotten and mouldy right through from the leaky showers so we re-rendered the wall and replaced the door frames that were also rotten due to the leak.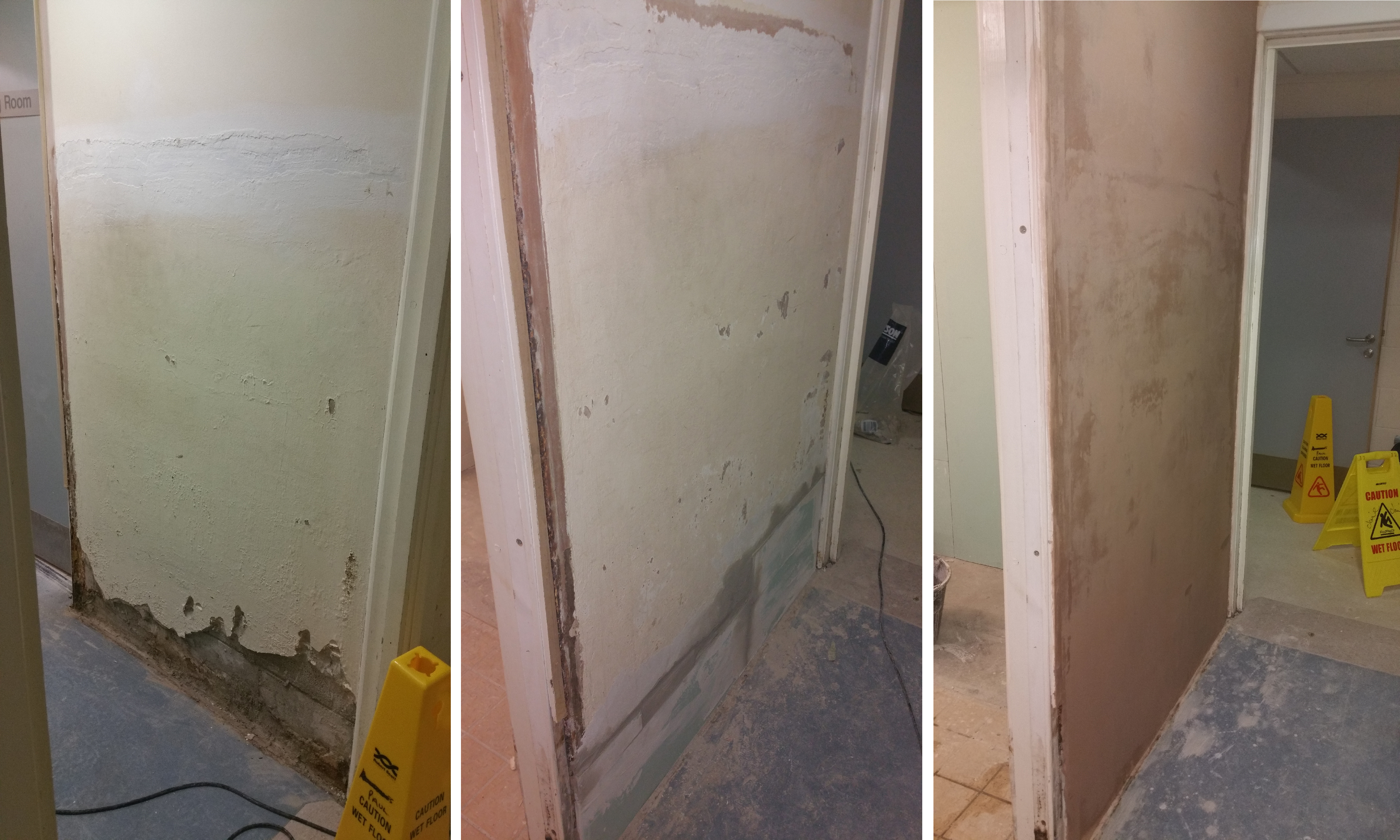 The Corridoor and Disabled Toilet AFTER…. Hard to believe it's the same place…. Took some hard work and a lot of expense but worth it. So much better now….
Some essential bits of equipment were needed and there'll be constantly more being added all the time. But these things are new since January.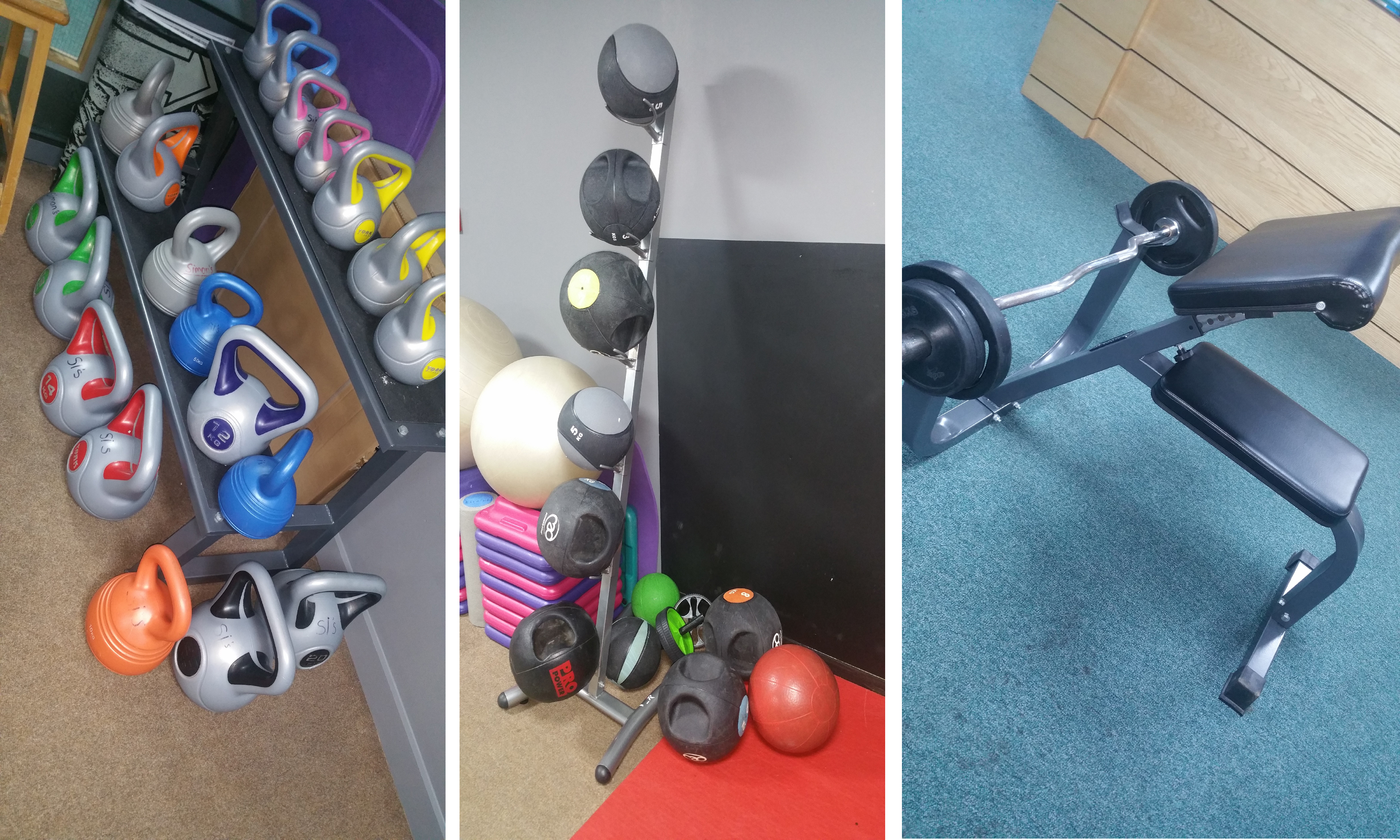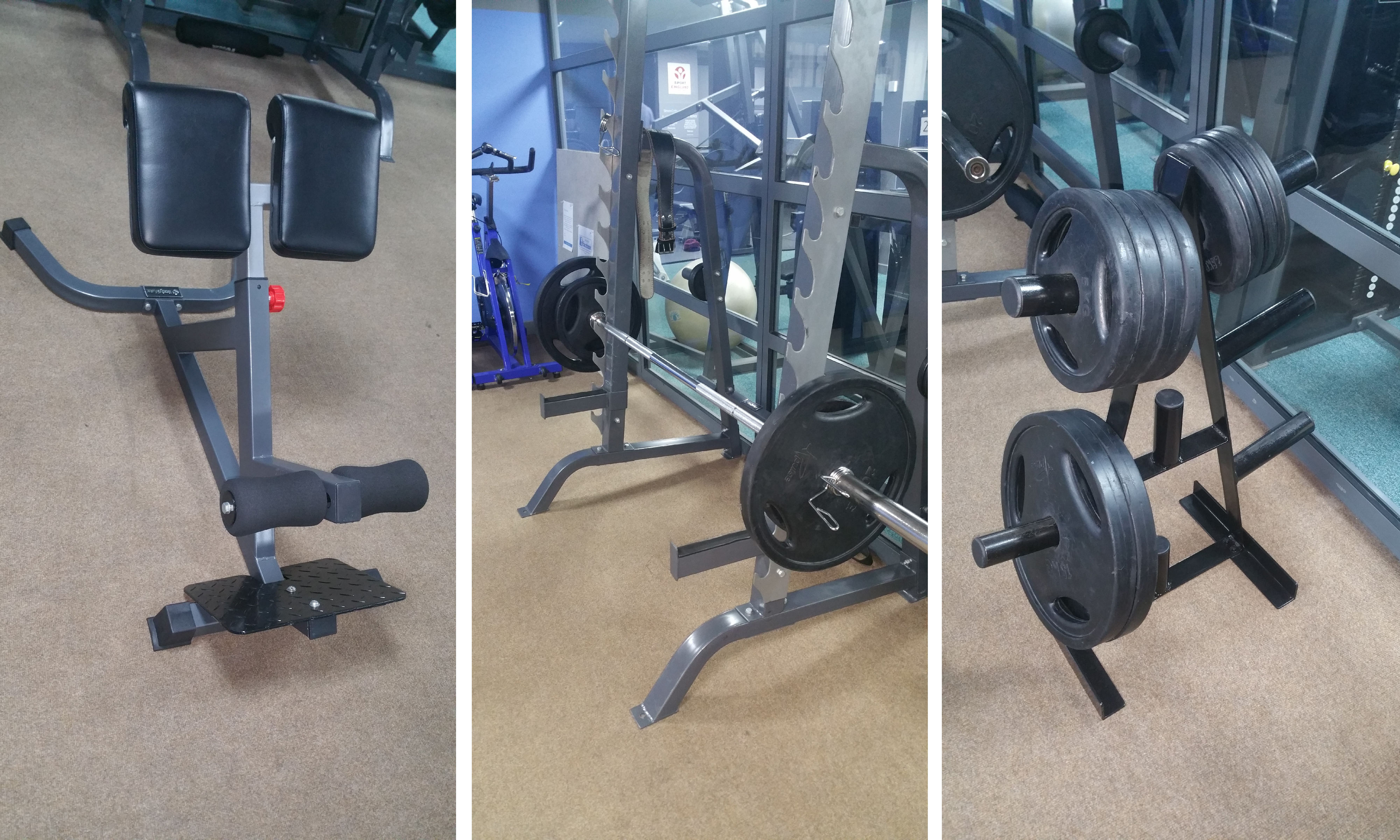 The weights room has been modernised, damaged walls, marked and dirty walls have been boarded and the whole room had a good lick of paint.
Before….
After Painting & Re-boarding…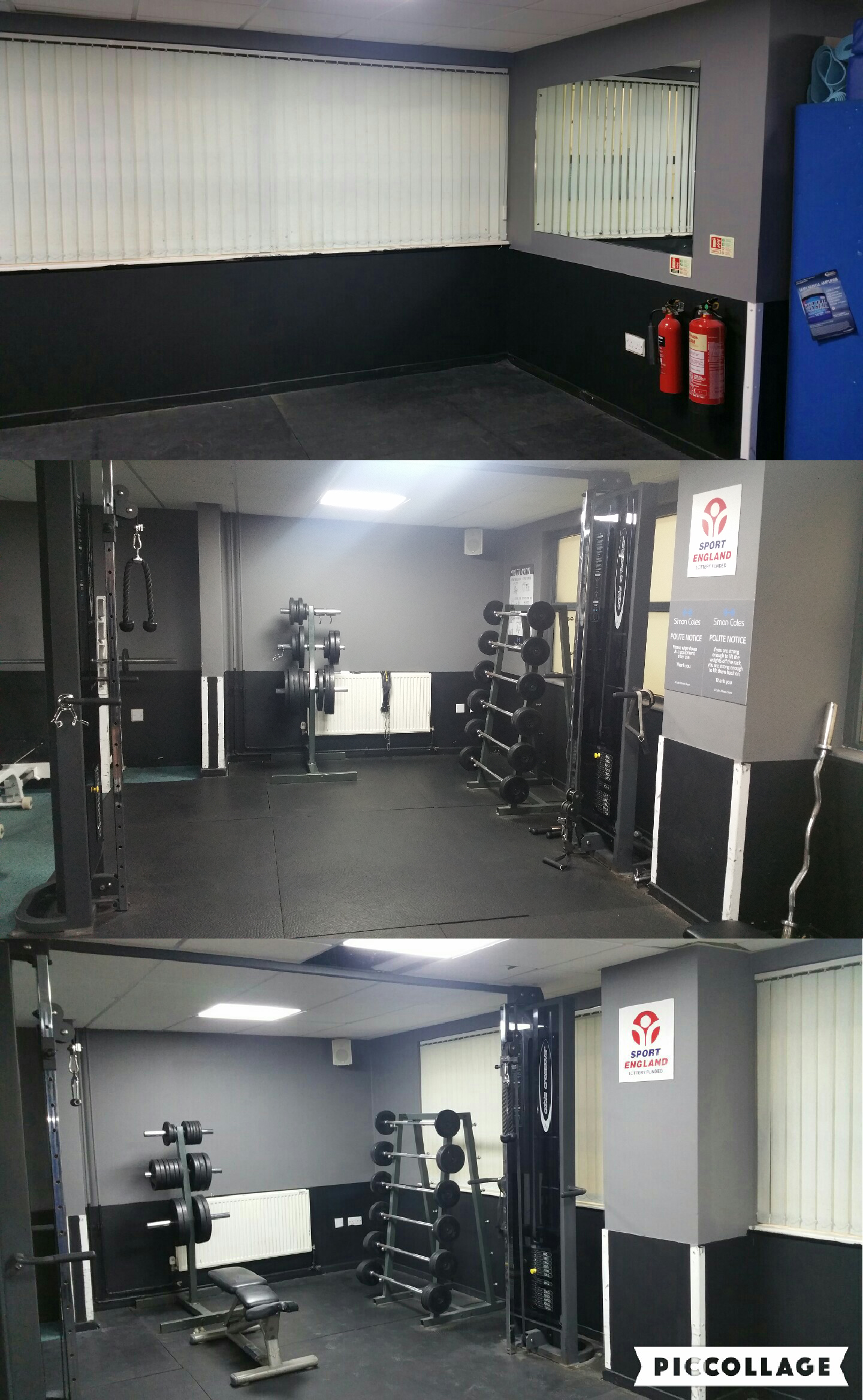 Weights room Before…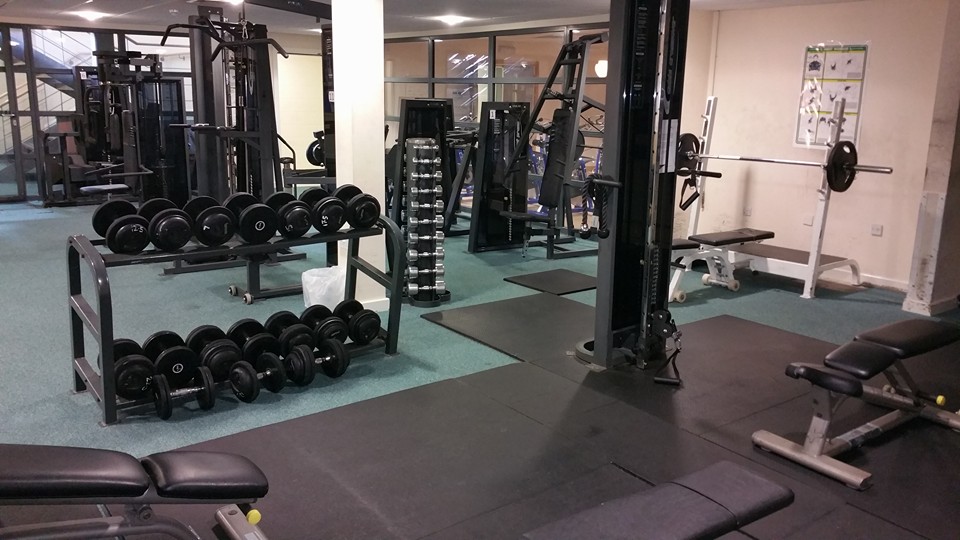 Panorama view…. After Painting, Replacing The Blinds, Re-Boarding, Rewiring & Replacing The Lighting…

Same for the cardio room. The abs area was smashed, holes in the walls from medicine balls being slammed into the dry wall. The lights and air con were bust and it was just plain with no atmosphere at all and the spinning class used to be right in the centre of the gym causing a nuisance.
Before… How it was when it was "Club Pulse"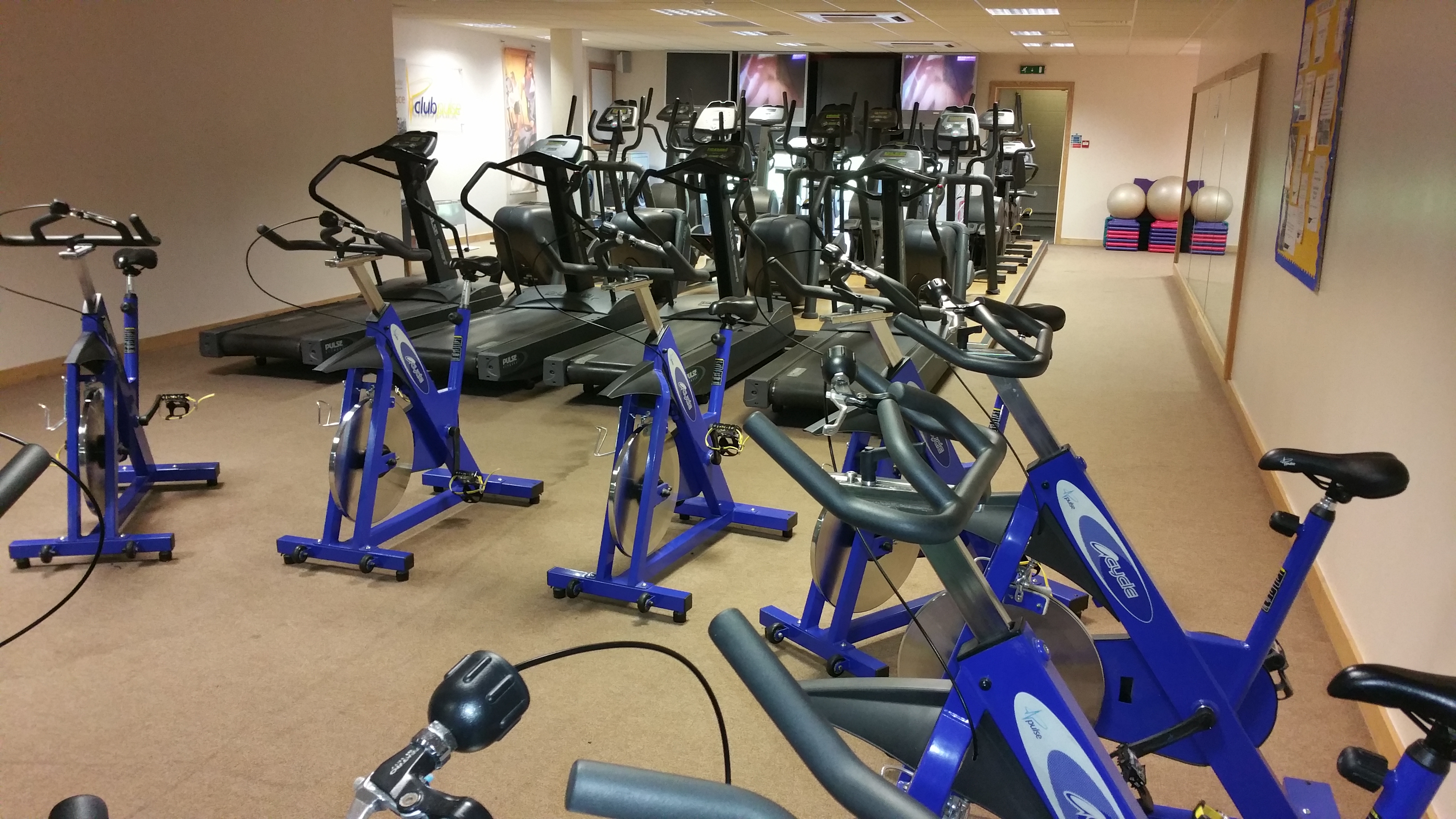 After painting, repairing the mat corner, rewiring and replacing lighting and now it actually has giant vinyl quotes and wording on the walls…

Matted/ Abs Corner…. How it was left for years under Club Pulse…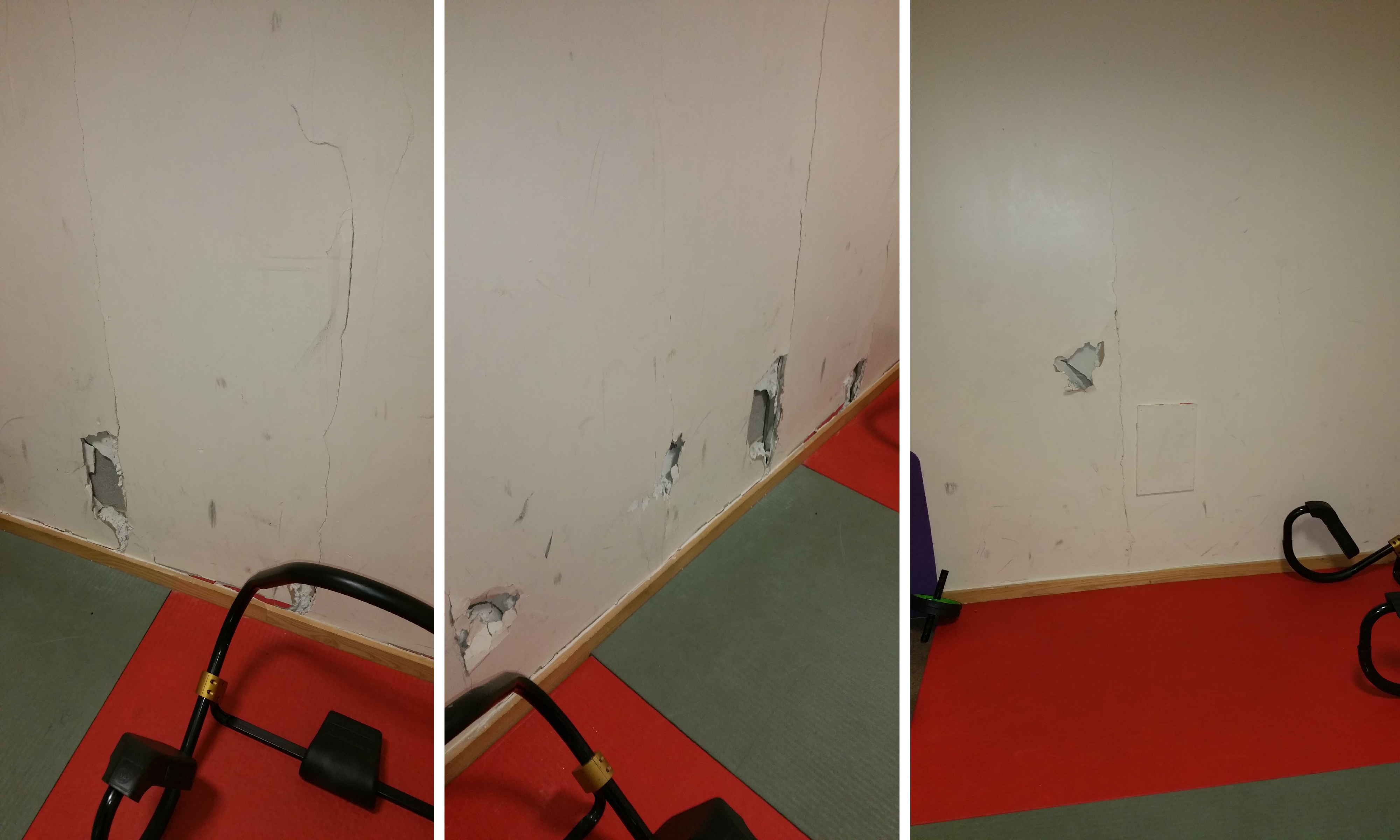 How it currently looks, re-boarded, lick of paint, vinyl motivational quote to add atmosphere…. I will change the mats to match eventually…
Other Issues AND…. Stuff Coming VERY SOON!!
I've brought in Shaunna, Becca & Charmaine.
Three new members of staff. Probably too much cover and too big of a wages bill but we're all excited and all have big ideas of projects we're each working on to bring new services or improve the existing services we offer and I'm serious about never needing to have to cancel sessions again due to lack of cover or poor numbers attending.
We've sat down and put our heads together to plan the future of the classes. We had negative feedback about the classes. The style, often cancelled classes due to low numbers or no cover.
– I have just put in £1000 worth of investment into the classes including a Prowler & Sled with Track. Sprint Chutes, Ladders, Kettlebells, Battle Ropes, New Cones, Resistance Tubes, Body Bars and the list goes on. We will relaunch the classes and are pretty excited that people will be guaranteed RESULTS and a much more enjoyable, effective sessions.
– We'll be bringing the best gymnastics classes for kids in the local area. Balance Bars, Horse Boxes, Forward Rolls, Spring Boards + The Basic Artistry Gymnastics On High Quality Gym Matted Areas.
– We'll be bringing in Large Group Personal Training. Groups of Max. 6 – in a new style of Personal Training which allows you to receive all the benefits of Personal Training – but because you're in the same session with 5 others, you only pay 1/6th of the price of a standard PT session.
– We'll be bringing Bootcamp for Kids! Fun, energetic, immunity boosting multi sports, fitness and athletics mix up sessions all done in a health and fitness way to help build characters and all aspects of physical ability – after school.
– We'll be adding 3 new classes to the timetable. Yoga, HICT (High Intensity Circuit Training) & Circuit Training.
On top of this, there's been investment into the existing sessions – time and money – planning, designing new sessions and ordering new equipment to enhance the enjoyment of our Boxercise, Bootcamp and Full Body Pump classes.
As you may well believe, this all comes with a large sum of money being put in.
The main thing is RESULTS.
People using the gym or attending the classes NEED RESULTS or some sort of OUTCOME or BENEFIT!
The main thing is, we acted on the feedback and GOT STUFF DONE!
People love this facility, and I am committed to doing whatever it takes to make it the BEST! I might lose everything in the process spending all my time, effort and money on the place.
It's been open for nearly 15 years, and I am proud to be the owner of it now and hopefully providing what the local people want too a much higher standard than the previous owner did.
This facility is not a hardcore gym!! Will never be!!
It's not about being the best, we provide everything for those that just want to be BETTER. Fitter, more muscle or more toned. But in a closed, small, friendly environment – catering for male & female to both feel welcomed and comfortable in the atmosphere from ages 16 – 80 years old! Norman, 74, still hold a decent record of 4 minutes for 1000 metres on the rower!
The point of this post was to display the work that's been done in the last 6 months mainly.
But if after reading, you are thinking you'd like to receive all of the many benefits of regular exercise…..
…. If you'd like to attend the gym or start using our classes or maybe even personal training….
You can checkout the different membership options we have HERE.
Most importantly, it'd help me out BIG TIME, if as many people in the local area are aware of what's been going on down here. We do need more members to keep the place open now.